Capel Golf Club is proudly hosting its annual Jetline Capel Pro-AM event on 31 May 2023 which is part of the Adidas PGA Pro-AM order of merit series.  
Capel Golf Club is one of the South West's top quality golf destinations. Our greenkeepers have set up the course magnificently for this event and also for the two day event held this past weekend, the Optus Capel Cup.
Pro-AM sponsors
Thank-you - on behalf of the Capel Golf Club - The Capel Pro-AM is made possible by all the teams and sponsors that have entered. Our sponsors are local businesses in the South-West, that are active community supporters of sporting organisations such as Capel Golf Club.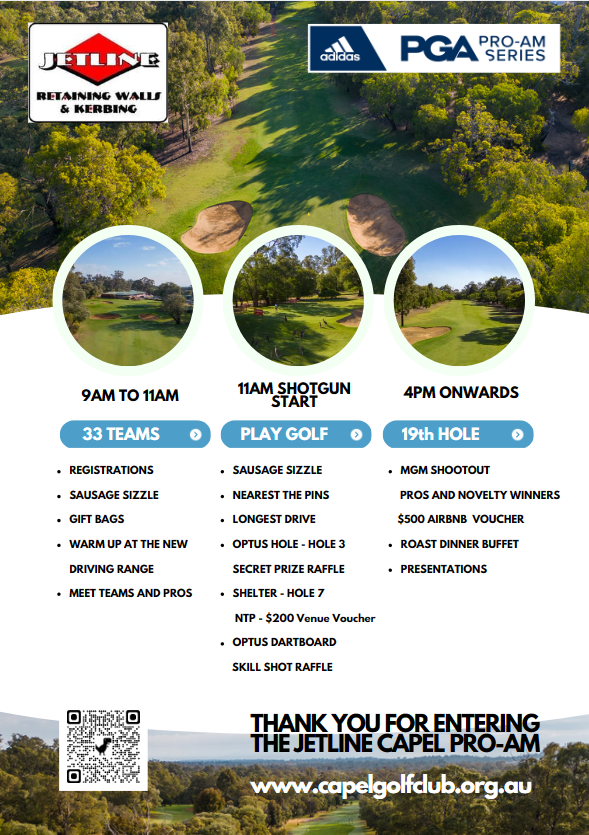 Format & hole allocation
The format is similar to previous pro-am events at Capel Golf Club - 3 man teams will be allocated a PGA pro. It is a modified stableford format where the best 2 stableford scores from a team of 4 will be counted. The Pros will also be playing an individual stroke round to compete for the Pro's prizes in the adidas Pro-AM order of merit event.
Title and prize fund sponsors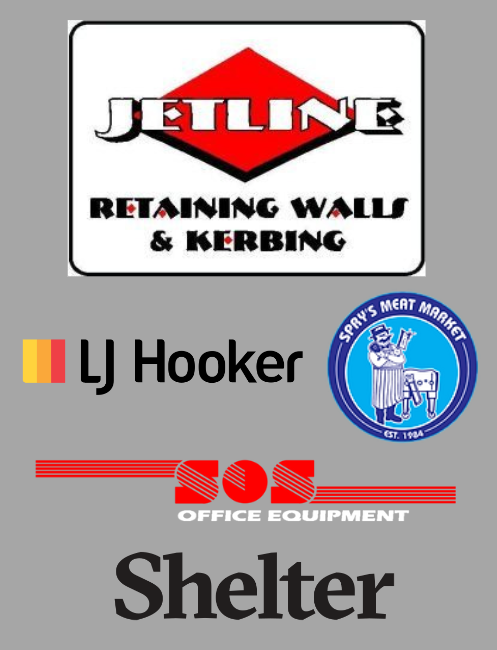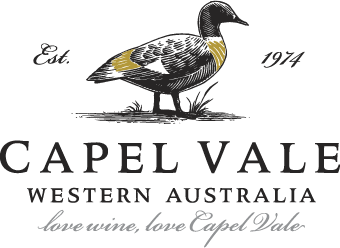 Exclusive Wine Supplier for the Pro-AM
Capel Vale Wines, located just south of Capel Golf Club, is the exclusive wine sponsor for the event.
A selection of wines can be ordered from the event on the day.
19th hole challenge
19th Hole - This year we are presenting two challenges around our clubhouse as you transition from the 18th to 1st hole - its called the 19th Hole.
Optus Dartboard - Get the desired score on the Optus Dartboard to be entered into a raffle for a generous prize.
MGM Chipping Shootout - At the conclusion of the event, pros and nearest the pin & long drive winners will compete for a $500 Air BnB voucher presented by MGM Bulk from the 10th tee to the chipping green.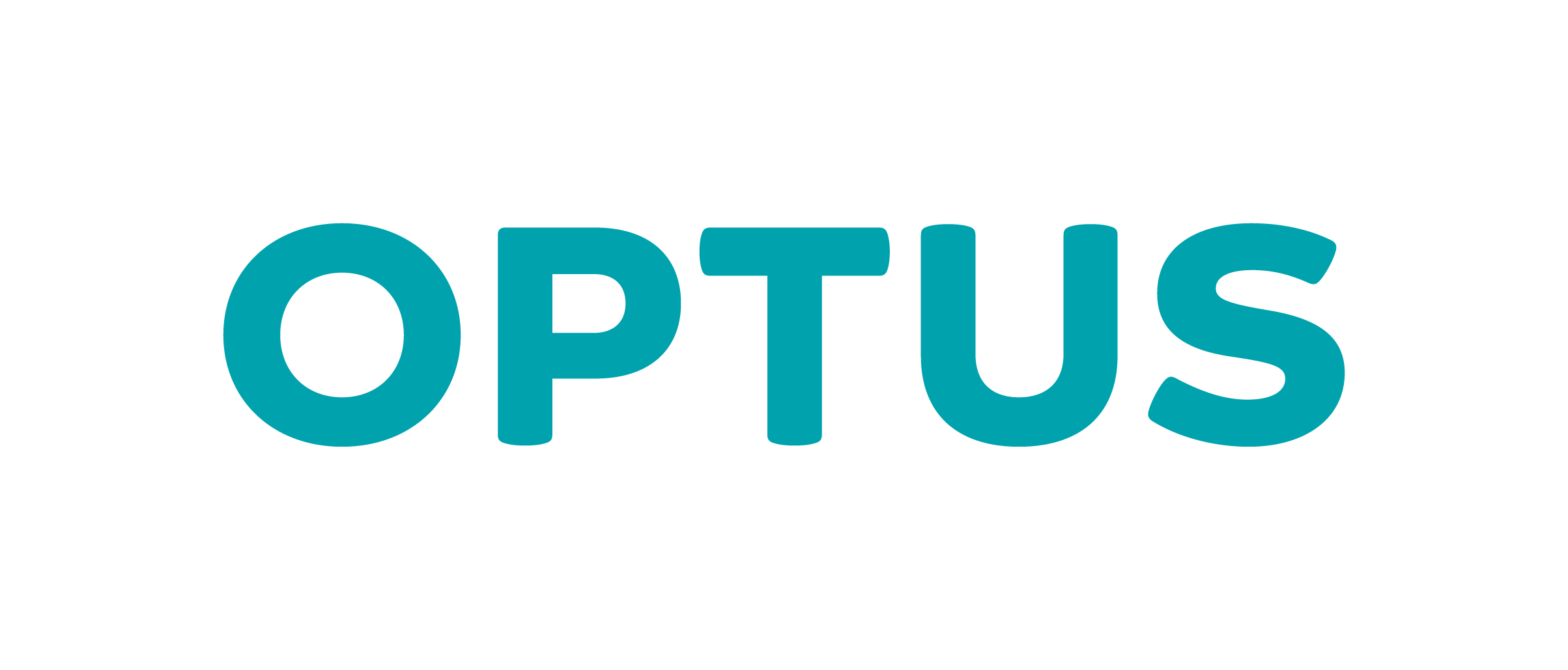 Hole sponsors

Gift bag sponsors