Golfers at Capel Golf Club improve their game through golf coaching and also by using a correctly fitted set of golf clubs.
In early 2023, Capel Golf Club will be opening the first undercover driving range in the South West. This will be a 10-bay undercover driving range that will have lighting, and an indoor golf studio from where golfers can have lessons and obtain club fittings.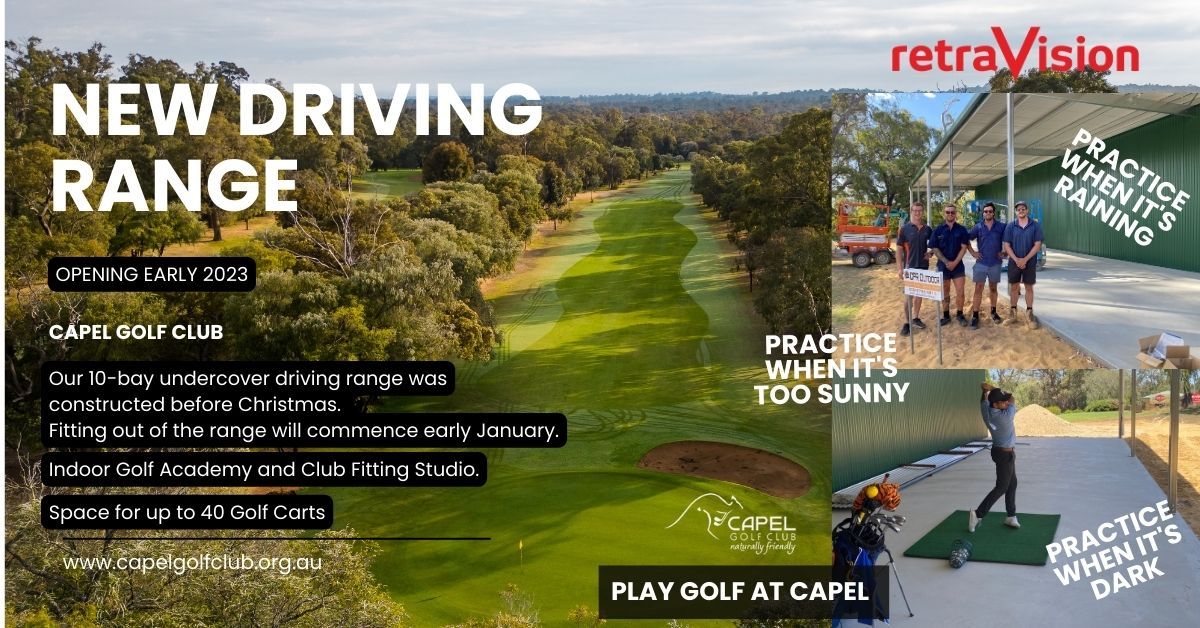 Our TrackMan sessions enable golfers to be armed with real-life feedback from hitting balls with latest technology at our undercover floodlit driving range and indoor golf studio.
What is TrackMan?
TrackMan is the tracking unit of choice for the top players.  Aside from providing a very realistic Simulator, it provides accurate data on your golf swing, for club fitting, distance charting and swing improvement.
Data & Real-life feedback
Our TrackMan sessions will be conducted inside an indoor golf studio and outside at our 10-bay floodlit undercover driving range. These new facilities will be available early 2023.
TrackMan data aided with seeing the actual shot flight of golf balls down the range in all weather conditions or time of the day will further assist golfers during their lessons or club fits.
Book your TrackMan session
Take your game to the next level by booking your club fitting and trackman session online. To find out more about our services please call the pro shop on (08) 97957033.
Pricing
Club Fitting for 1 Hour
$75
Distance charting for 1 Hour
$75
Practice 1/2 Session
$25
*Pricing is subject to change.